Catching up more
1/17/22
Wow another blog post already? Crazy I know. Just gonna mention stuff that didn't make the cut last time.
First thing to address: What happened to that new artwork I was working on? So I haven't worked on it since I last showed it on here but its super close to being done. I just haven't worked on it because I'm working on bigger things instead.
Speaking of bigger stuff, what's the progress on Railcar Wrestle? So oof yeah this one is canceled. Well more like pushed back. I knew I probably shouldn't have mentioned it when I did but hey, the blog is the place where I get to talk about early development stuff so that's bound to happen. This animation is still going to happen, but its now going to be part of a different even bigger project. I'm doing a smaller animation test instead. This smaller animation will 3d blank boi. I'm going to be testing the rig that is essentially the foundation for most of my future projects. Here's a sample model.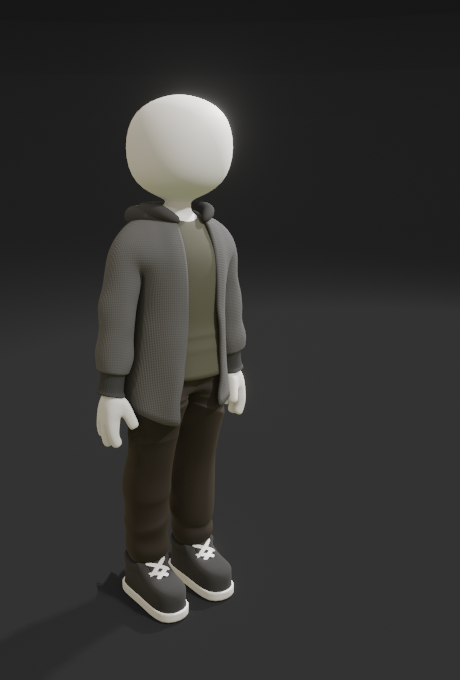 The clothing is a quick test of what further designed characters could look like. I will show more progress on this rig as it develops. Next blog post might feature the concept art for the specific character I need to make for the small animation test.
Thinking about posting more progress on social media. I don't expect anyone to read this blog so it would be nice if it looked like I was actually working on something. But yeah I'll be back with more updates soon so until then, stay gamer gamers.