Laptop
8/5/21
I bought a laptop for school this fall, and it arrived today. While computer upgrades came from my money, this is technically bought from my parents money because they are going help with school expenses. The excitement of setting up a new device has eaten away at more of my time, but its worth it because it should make me more productive in the long run. Mostly because I can work on things in more places, but it will also serve as a good machine to remotely control my computer. I've also cloned my repositories so I can make posts to this website from the laptop, which is what I'm doing right now. Really convenient I think.
This morning I was playing minesweeper and I won two games with the same time.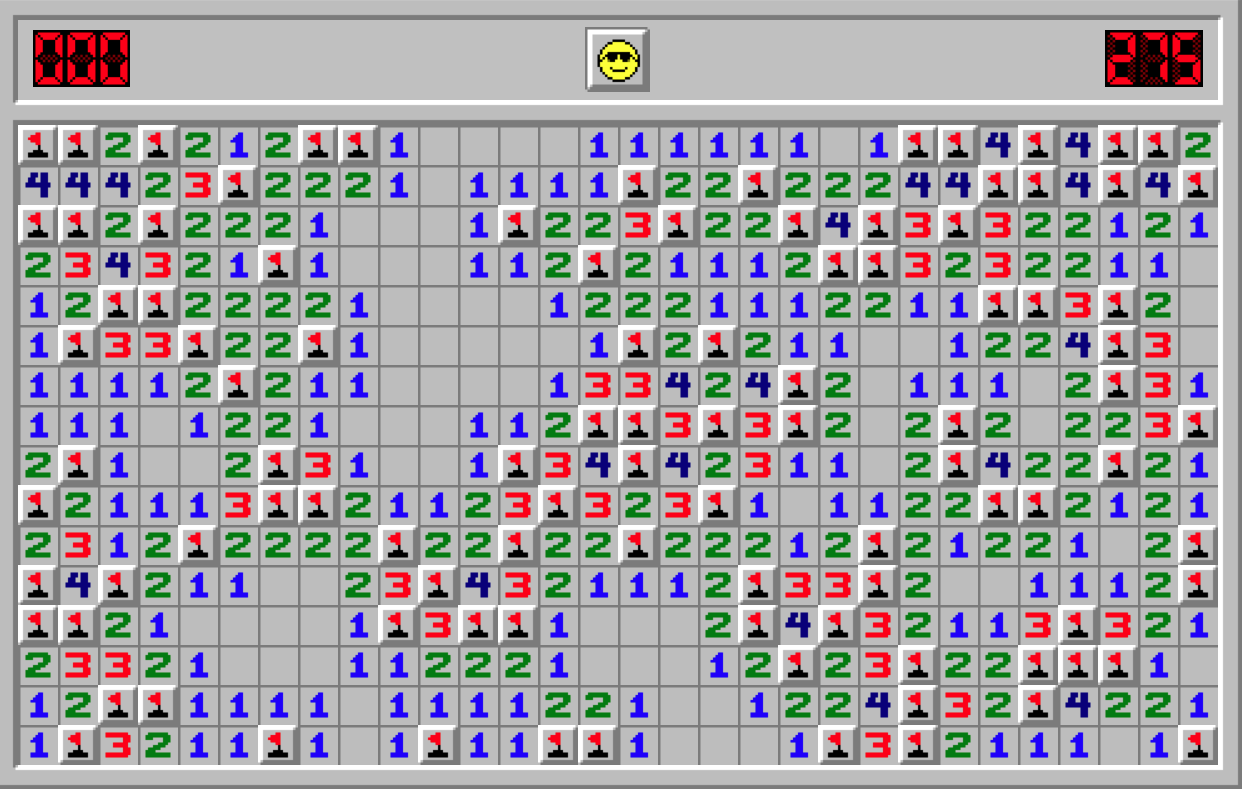 I think this might be the fastest I've beaten it too, which is sad when you think about how much I've played minesweeper.